Article content
How do you go broke on $5 million a year?
Article content
Very easily, apparently.
Article content
It was revealed last week that Vegas Golden Knights goalie Robin Lehner and his wife filed for bankruptcy in Nevada. About $50 million in debts to dozens of creditors will do that to a goalie.
And there's no Vezina Trophy for poor financial planning. Among the goals against were missed payments for a $1.2 million rare snake collection Lehner keeps at his Missouri reptile farm.
Article content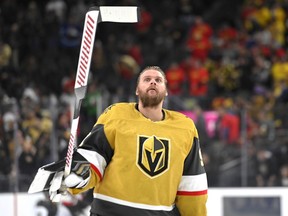 The 31-year-old backstop is in the middle of a five-year $25 million contract but has been on ice with a hip injury.
But Lehner is unlikely to be the last professional athlete to hit the financial skids. Habs great Doug Harvey ended his days living in a railway car.
According to Fox Business, a staggering 78% of pro athletes will go broke within three years of retiring despite the boffo bucks they earned.
Article content
NKSFB Sports Business Division partner Craig Brown helps more than 100 MLB, NFL, and NBA stars and retirees manage their dough. Tops is their short earnings window — and helping out friends and family.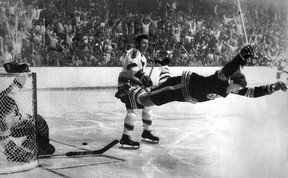 "You oftentimes see these professional athletes looking to help out family members, to help out people who are close to them as they were growing up, which causes them to, a lot of times, instead of maybe building their own foundation and creating a solid position for themselves in the future, to try and help everyone else along the way," Brown said.
Recommended video
High-living, divorce, gambling and con artists can also milk a top jock dry.
Boston Bruins legend Bobby Orr — arguably the best player to ever play the game — was fleeced by his agent, Alan Eagleson, who left the star "all but broke.
Article content
Here are some professional athletes who hit the skids.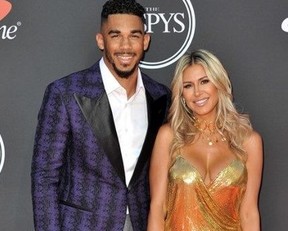 EVANDER KANE – NHL
WHAT HAPPENED? Gambling. The sometimes controversial Edmonton Oiler racked up tens of millions of dollars in debt to Nevada casinos, bookies and loansharks. He filed for Chapter 7 bankruptcy protection in early 2022. Kane found himself in a never-ending cycle of robbing Peter to pay Paul. Knee caps remain intact.
MIKE TYSON – BOXING
WHAT HAPPENED? The former heavyweight champion of the world was also a champ at spending. Wine, women, divorce and song sent the high-living boxer to the canvas. By 2003, he declared bankruptcy after plowing through more than $400 million.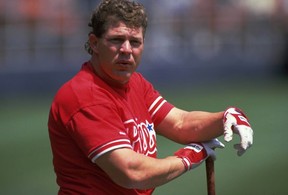 LENNY DYKSTRA – MLB
WHAT HAPPENED? The former New York Met and Philadelphia Phillies star has been beset by woes, legal and financial, since hanging up the spikes. In 2009, Dykstra filed for bankruptcy after a number of his financial schemes came off the rails. He also did six months in a U.S. federal prison for bankruptcy fraud.
Article content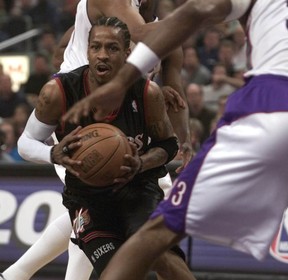 ALLEN IVERSON — NBA
WHAT HAPPENED? The entourage, as mentioned above. The former Sixer earned $154 million along with $30-50 million in endorsements during his career. It wasn't enough to keep his 50-person entourage afloat. He told a judge in 2012 that he couldn't pay an $860,000 jewelry debt and that he was broke. A perfect storm of the entourage, gambling and child support payments.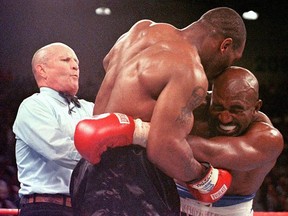 EVANDER HOLYFIELD – BOXING
WHAT HAPPENED? Heavyweight champion Holyfield earned a whopping $250 million during his reign. It wasn't enough. In 2008, he kissed his $10 million, 109-room Atlanta mansion goodbye when the bank foreclosed on the spendthrift fighter.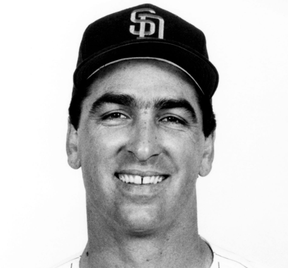 JACK CLARK — MLB
WHAT HAPPENED?  The former San Francisco Giants first baseman liked cars. A lot. He first declared bankruptcy in 1992. Clark owned 18 luxury autos, including a $700,000 Ferrari, a Rolls Royce and others. Media reports said Clark was trying to pay 17 car payments at once. He lost his home and drag-racing business due to his wild spending.
Article content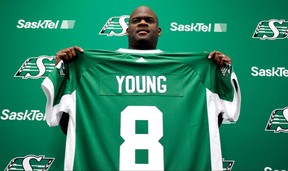 VINCE YOUNG – NFL
WHAT HAPPENED? High living. Bad advice. The former Tennessee Titans field general spent almost every dime of his $34 million NFL earnings, plus $30 million in endorsement deals. He defaulted on a $1.9 million, high-interest payday loan. He later sued his agent and financial planner. His lawyer later said of Young's woes: "I would just say that Vince needs a job."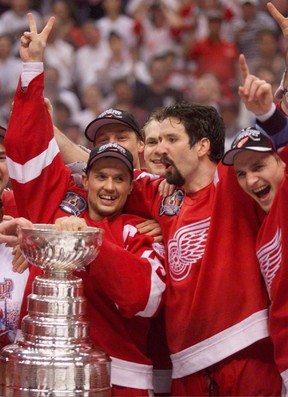 SERGEI FEDOROV – NHL
WHAT HAPPENED? Lousy investments. The former Detroit Red Wing and Hockey Hall of Famer was fleeced for nearly $60 million forcing Fedorov back to the KHL to try to make a few dollars. He sold nearly all of his property portfolio and others were foreclosed. While he won a lawsuit, a moral victory, Fedorov has been unable to collect.
@HunterTOSun