Millennials were the neobanks' bread and butter. But seven years since the likes of Monzo and Revolut first emerged on the scene, the new kids on the block are Gen Z. 
Aged 25 and under, the world's largest generation is becoming financially engaged earlier, spurred on by reels of "fin-fluencers" online. This generation is interested in investment advice and it isn't particularly impressed by the neobanks. 
Gen Z wants something more from finance, but what exactly is that? 
To find out, Sifted spoke to VCs that have recently invested in the new wave of fintechs targeting Gen Z. Some of these VCs belong to Gen Z themselves — who better to ask? 
From a sense of community and shared values to opening up access to finance, they've shared how they think fintechs can appeal to this market, and who's doing it best at the moment. 
All the fintechs on this list have already raised some VC money, including three (YourJuno, Twig and Shares) that announced funding just this week. 
Here are the fintechs those investors have their eyes on:

Hadrien Comte, investor at Revaia 
Paris-based VC firm Revaia (formerly Gaia Capital) is no stranger to startups targeting a younger demographic, having previously backed UK pocket money debit card GoHenry and social platform Yubo. 
So what are they looking out for in Gen Z-focused propositions?
"Impactful products at a user's fingertips," says Hadrien Comte, investor at Revaia. "The ability to plant trees with your bank, join eco-friendly activist campaigns and earmark your savings to sustainable investments" all appeal to the more conscious cohort of savers, according to Comte. 
And the main challenge for Gen Z fintechs? 
"Working out how to graduate with its user base and stay relevant in adulthood, or alternatively, monetise departing customers to bolster the user lifetime value." Here are his top picks: 
Pockid
Billing itself as the "first Gen Z neobank", Hamburg-HQ'd Pockid offers a bank account and a prepaid debit Mastercard. 
In November 2021, Pockid picked up €4m in seed funding from Berlin's Cavalry Ventures and Vorwerk Ventures. 
Pockid has 135k followers on TikTok and recently launched a tree-planting campaign with Mastercard.
Helios
Founded by 27-year-old Julia Ménayas in late 2020 after picking up €1.5m in seed funding, Paris-based "sustainable bank" Helios allows users to invest their savings into climate projects like renewable energy or carbon removal. 
Its first bank cards were crafted from cherrywood that Helios sourced from sustainable forests in Europe — very Gen Z. 
In an interview with the FT, Ménayas described Helios as somewhere "between an NGO [non-governmental organisation] in terms of aspiration and purpose" and a business, "because we have to be sustainable somehow". 
Joko 
Paris-HQ'd Joko is a French cashback mobile and desktop app that rewards all the spending of its (young) users. They do so by connecting their normal bank card to the Joko app or Chrome extension. 
The company picked up €10m from Partech and Axeleo at its Series A round in late 2020, at which point it had 500,000 users and had partnered with 1,000 retailers — including Carrefour, H&M, Asos, Apple and Nike. 
Tulipshare 
London-based investment platform Tulipshare aims to help retail investors "vote with their money" for change from the inside at large publicly listed companies like Amazon, Coca-Cola, JP Morgan and Johnson & Johnson. 
Investors can put as little as £1 towards joining one of their activist campaigns — through which Tulipshare aggregates their shareholder rights until it reaches the $25k critical mass for submitting a shareholder proposal. 
It picked up $10.8m in seed funding from investors including Eurazeo, Speedinvest and Frst in December 2021. 
Natasha Jones, early-stage investor at Octopus Ventures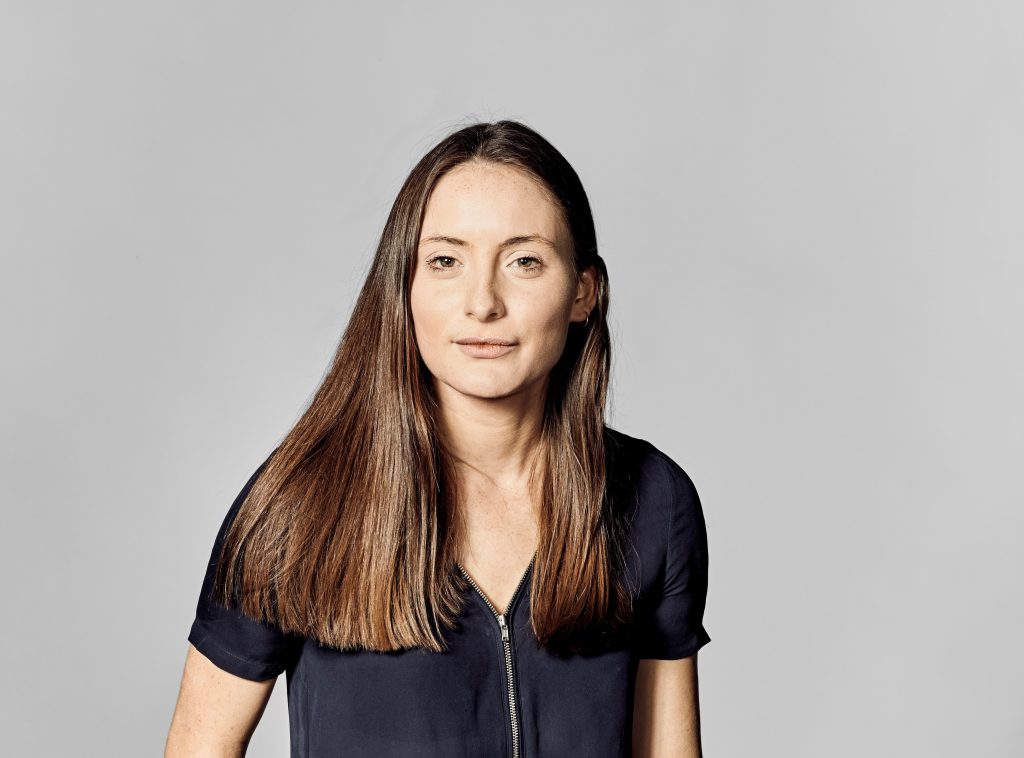 A Gen Z investor herself, Jones says fintech can be a powerful tool to help consumers and businesses make better choices, particularly more sustainable ones, through climate fintech.
So what is she looking out for in Gen Z-focused propositions?
"Community is central to serving Gen Z users," says Jones. "Money is not a means to an end, it's intimately linked to the social networks, groups and niche interests this user group have." 
Jones believes this provides a big opportunity for fintechs tapping into social investment, specialty fintech and NFTs (which effectively tokenise these communities).
"Community is central to serving Gen Z users"
And the main challenge for Gen Z fintechs? 
"Access — in terms of technical, financial and knowledge barriers — remains a big problem (and opportunity) for Gen Z," says Jones.
"Open banking and alternative data sources provide an opportunity to better understand the risks and therefore pricing for this category of users. Similarly, companies that can gauge community interest and educate whilst doing so have the best opportunity to capture large wallet share."
Here are her top Gen Z fintech picks: 
Quirk Money
London-HQ'd Quirk picked up £300k in pre-seed funding in January last year for their personal finance app targeting Gen Z. Quirk offers users a unique personality test to tailor the financial advice it gives them. The company became the most followed UK fintech on TikTok with over 30k followers and 5m+ organic views.
YourJuno
One of Sifted's most-read pieces last year covered sisters Alexia and Margot de Broglie, who launched YourJuno in October. They're aiming to plug the gap when it comes to the shortage of women using wealthtech apps with their gamified financial-education app that focuses on women and non-binary people, with illustrative branding that speaks to Gen Z in particular. They call it the "Duolingo of finance".
YourJuno announced a $2.2m seed round this week, led by InReach Ventures with participation from Mustard Seed Maze, RLC, Digital Currency Group and Sie Ventures, alongside a board of predominantly female angel investors. 
Zelf
Another fintech aiming to "make money social" is Latvian startup Zelf, a messenger-based neobank targeting Gen Z. It raised $2m in seed funding this time last year, in a round led by Austrian firm 3VC with backing from Seed Х and Hard Yaka.
Zelf integrates with gaming and any messaging app of the users' choice — whether that's Facebook Messenger, WhatsApp, Telegram or Viber — to enable in peer-to-peer payments. 
Coinpanion 
Another fintech that has raised $2m so far, Coinpanion uses AI to create pre-selected portfolios of cryptocurrencies and DeFi projects according to a risk parity model each week. It's aim is to open access to the often bewildering space and enable users to gain exposure to crypto and DeFi projects even with little knowledge of the sector. It also removes the need for complex custodial/wallet solutions.
Keebo 
Keebo launched in October last year, and was the first credit card approved by the FCA to use open banking data. Its goal is to give Gen Z access to credit — a market they are typically locked out of due to thin credit files. Keebo raised a £5m seed round in August last year, led by Moneybox backers Breega, and Truelayer backers connect Ventures. 
Angelika Burawska, COO and investor at SFC Capital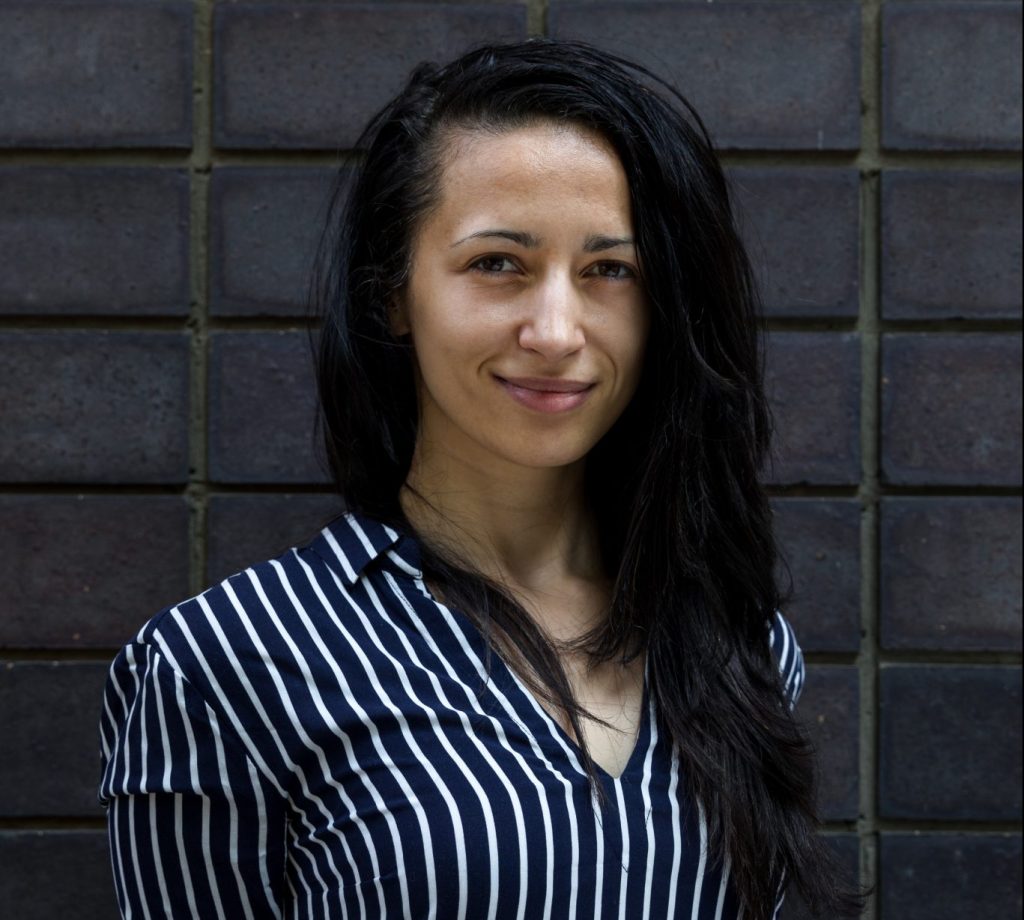 SFC Capital knows a thing or two about fintechs targeting younger consumers, having recently backed the likes of Algbra and Quirk (which also features on this list). 
Angelika Burawska points out that this generation has lived through difficult financial moments, including the 2008 financial crisis, Covid and military conflicts, that inform their approach to finance. 
"Generation Z will have more difficult access to money, which might explain the success of companies like Klarna, but at the same time, they will try to be more considerate and careful with their finances," she says. 
"So fintech companies serving this group will need to align to their general values, not just their financial objectives."
According to Burawska, fintechs targeting this group will need to prioritise how visually appealing their product is, too. Not only will their UX and branding have to be on point, but they'll need to interact with the user in real time through images and not just text. 
And the main challenge for Gen Z fintechs?
"Presenting a real edge — advanced technology will not be enough anymore, as it will be expected as a part of the offering".
Here are her top picks: 
Pave
Backed by early investors in N26 and the founders of Monzo and Indeed, Pave is another credit score builder that appeals to Gen Z. Pave, which has raised $13m so far, helps those who are new to the credit market — and makes the process fun along the way. It includes no hard credit checks, and helps users steer clear of credit card debt — two things that appeal to a more cautious Gen Z. 
60% of Gen Z think products like credit cards are "too risky"
Cofounder and CEO Sho Sugihara tells Sifted that according to Pave's research, 60% of Gen Z think products like credit cards are "too risky". "So Pave helps Gen Zers build credit without mountains of debt and high interest rates by using a simple subscription fee instead," he says.
"Gen Z want financial products that are transparent which they can trust to work for them."  
Cleo
London-based personal finance app Cleo connects to consumers' bank accounts to give them advice on how to better manage their money. It does so through its AI-driven financial assistant, targeting Gen Z by making the advice, its branding and its interface more fun and approachable.
Although it's been around longer than most of the fitness on this list, having been founded in 2016, Burawska thinks it's "recently transformed into something special". It's gained backing from the likes of Balderton, EQT Ventures and LocalGlobe, who all participated in its $44m Series B in late 2020.

Laura Salesse, investor at Eight Roads
Another VC who (just) fits into the Gen Z category herself, Salesse believes the discerning group are "looking for a highly personalised experience, from mobile and social-first fintechs, which allow them to make practical financial decisions aligned with their social and environmental concerns."
Her top picks are: 
Shares

Billing itself as the first "investing made social" app, Shares announced the launch of its app yesterday, having amassed a waitlist of 60,000 customers. Alongside that news, it closed a $40m Series A funding round, led by Valar Ventures — Peter Thiel's firm. 
Shares is a mobile app where friends invest and build strategies together, as well as creating stock "wishlists" with their friends, sharing thoughts on financial news and tracking their friends' investment activity. 
"62% of 18-24 year olds are already investing, whilst 57% already use apps to do so"
"In preparation to launch the Shares app, we conducted a piece of research which discovered 62% of 18-24 year olds are already investing, whilst 57% already use apps to do so, showing that they are one of the most enthusiastic adopters of wealthtech," CEO and co-founder Benjamin Chemla tells Sifted.
"The first wave of fintechs brought retail bank accounts online and made it free to invest, but now the second generation must be designed for Gen Z's fresh perspective on finance, being far more likely to do hands-on research and discuss their portfolio openly unlike their parents' generation."
Twig
Speaking to Gen Z's desire for a circular economy, Twig gives users instant cash-outs on their assets, including pre-owned fashion and electronics, directly through an e-money account and debit card. 
Twig is designed to be integrated into merchants' ecommerce platforms, and after a user puts an item up for sale, they receive an instant valuation and cash back into their account. These earnings can then be ploughed back into funding the purchase of new goods from the merchant, who receives an immediate payment in full. Just this week, Twig announced it had received an undisclosed amount of funding from Global Blue.  
Wajve
Berlin-based Wajve is a neobank specifically targeting Gen Z. It raised €5m seed funding in June last year, from investors including EQT Ventures and 468 Capital. Waive combines banking, financial advice and education all in one platform, and its goal is to become a trusted financial adviser for Gen Zers across Europe.
"We believe there will be a next generation of Neobanks specifically tailored to Gen Z in terms of values, content and partnerships," says Salesse. "Wajve is one of them."